Party Wall Agreement Stamford Hill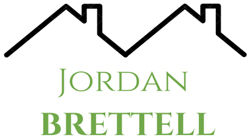 Have you arrived at the point where you need a Party Wall Surveyor to draft a Party Wall Agreement before work to your Stamford Hill property can go ahead?
If so, Jordan Brettell would be happy to help.
We specialise in Party Wall Agreements.  It is our area of expertise. We can efficiently and expertly draft a Party Wall Agreement that covers all that you and your Stamford Hill neighbours need it to.
We have been enabling property owners in the Stamford Hill area to get on with their home improvements, extensions, loft conversions and structural modifications for decades, with the Party Wall Agreement as an assurance that their rights and responsibilities are covered.
So let us draft the Party Wall Agreement that you legally require.
We can also prepare a Schedule of Condition to go with the Party Wall Agreement providing a comprehensive, photographic record of your adjoining Stamford Hill property before work begins.  This is a very useful record to avoid unjustifiable damage claims.
And we are willing to do site visits to your Stamford Hill project during the work and after its completion to check adherence to the terms of the Party Wall Agreement.
Give us a ring today on 07815 051255.
Herts Office
Phone: 01438 798 870
Mobile: 07815 051 255
Contact
Email: info@jordanbrettell.com
Website: www.jordanbrettell.com